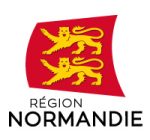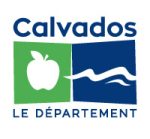 Normandy Equin Valley is a joint association founded in 2010 in order to carry out building projects focussing on equine health.
It arose from the association between Normandy Regional Council and Calvados Departmental Council, two historical partners who have played an important role in supporting the development of the equine sector.
Normandy Equin Valley owns property and buildings on two separate sites, in Goustranville and Saint-Contest, which host researchers specialising in preventing, diagnosing and treating equine disorders. These scientific teams are world renowned for the work they have carried out on locomotor conditions and infectious and osteoarticular diseases.
This is the only campus of its kind in the world and it is continuing to develop thanks to the committed investment by public bodies and their financial partners such as the Eperon fund, the state and the EU via its regional development policy.
Normandy Equin Valley designs, builds and equips buildings which it then makes available for research teams to roll out their activities.
To achieve this, Normandy Equin Valley:
gathers and analyses the requirements put forward by users,
produces a building programme,
defines the financing plan for the project and mobilises financial partners.
The joint association is piloted by a chairperson and a joint committee consisting of an elected representative from each public body. People with relevant qualifications can also be associated with the work of the joint committee, although they do not have voting rights.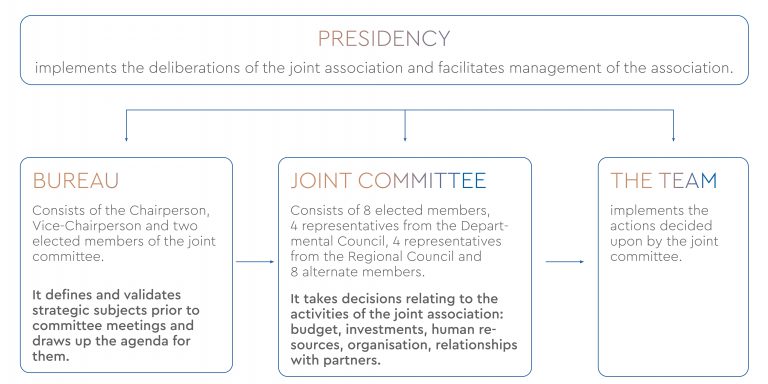 Our bureau members are:
Malika Cherrière, Chairwoman of the joint association, Normandy Regional Councillor with responsibility for the equine sector
Stéphanie Yon-Courtin, Vice-chairwoman of the joint association, Departmental Councillor
Sophie Gaugain, 1st Vice-chairwoman of Normandy Regional Council
Béatrice Guillaume, Departmental Councillor
Since 1986, financial investments have led to the creation of:
A graduate of the Rennes Institute of Political Studies who also holds a Master's degree in local government law, she has spent most of her professional career in the local economic development sector. Before becoming part of the joint association, she was the Assistant General Manager of the Normandy Development Agency (ADN). As a specialist in local development, she particularly enjoys being involved in piloting complex projects.
ADMINISTRATIVE AND FINANCIAL MANAGER
As the administrative and financial manager, she is responsible for monitoring and implementing the budget as well as monitoring and implementing procurement contracts, human resources and organising the day-to-day functioning of the joint association. She is a former horsewoman and holds a sports science degree and a Master's degree in management. Following 8 years' experience working in various public bodies, she has gained a wide range of knowledge and skills to help her carry out her current missions.
As project manager, she oversees structural designs and projects alongside scientific teams. She is responsible for producing and updating the joint association's communicational tools.
She graduated from AgroParisTech and holds a Doctorate in Food Science. She joined Normandy Regional Council in 2010 to help pilot regional policy aimed at promoting scientific research. Since 2016, her missions have been focussed on economic development of the equine sector.
As the Operations Manager, he monitors construction projects undertaken by the joint association. As the contact with technical responsibility between contractors and business, he is in charge of ensuring that operations run smoothly.
He is a general buildings engineer with 20 years' experience of overseeing operations on behalf of the state and he was appointed to oversee the projects of the joint association and Normandy Regional Council in 2017.