SERVICES FOR THE EQUINE SECTOR
Scientists based at Normandy Equin Valley use their wide range of skills to improve the overall knowledge base while also providing innovative solutions in the fields of prevention and therapeutic strategies.
More than 1,200 horses referred by practicing veterinarians, both from France or abroad, are examined every year at CIRALE, in order to find the reasons for lameness or poor performance, thanks to a team of specialist veterinarians and specialised medical imaging equipment.
The Kinésia physiotherapy centre will soon be opening and, in the long-term, the creation of an EnvA equine veterinary teaching hospital complex means that fifty students will be present on the site.

STATE OF THE ART MEDICAL IMAGING FOR HORSE HEALTH
At CIRALE, examinations are carried out thanks to high-performance medical imaging equipment:
radiography (diagnosis of bone and articulatory injuries),
echography (diagnosis of soft tissue, notably tendons and ligaments),
scintigraphy (location of bone injuries when lameness occurs for unknown reasons),
MRI (specific diagnosis of the lower extremities of limbs, from the foot to the carpus and the stifle, hock and head areas),
scanner (high-resolution sectional medical imaging providing 3D reconstructions of bones and joints).
Other installations will soon be arriving to complement these activities.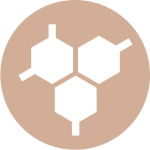 LOCOMOTOR DISORDERS AND POOR PERFORMANCE
CIRALE specialises in diagnosis of osteo-articular and muscular-tendinous injuries that cause lameness or poor performances. CIRALE is a centre for horses which are referred for examination there by their veterinarian.
Different types of examination are provided:
a locomotor assessment,

 on a horse with complex lameness or exercise irregularity;

targeted or oriented examinations

, of areas that are difficult to access, using portable equipment (e.g.: radiography of the back, pelvis or head);

specialised medical imaging

: CIRALE has three medical state-of-the-art imaging techniques available for horses (scintigraphy, MRI, scanner).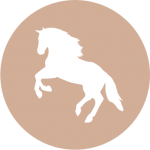 SPORTS ASSESSMENT OF COMPETITION HORSES
Some clinical signs are only visible when a horse is exerting itself. So that any conditions affecting the sports activities of horses can be examined, CIRALE's clinicians carry out examinations that are adapted to the discipline in question, on the track for race horses as well as examinations on horses with a rider in the situation where the problem manifests itself (over jumps, for example, in the indoor or outdoor arena).
CIRALE has a range of equipment to help with such examinations:
a 20m x 40m covered arena,

a 50m x 70m outdoor arena,

a multi-purpose circular sand/fibre track (galloping and trotting) of approximately 800m,

medical equipment to provide exploration of conditions affecting competition horses.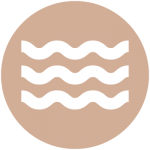 HORSE PHYSIOTHERAPY AND REHABILITATION
The Kinésia centre, a unique resource of its kind dedicated to horse physiotherapy and rehabilitation, will be inaugurated in April 2020. Kinésia will have a circular panoramic pool which will allow the movements of horse to be filmed while they are swimming as well as a powerful underwater treadmill which provides the possibility of studying the horse's movement when walking and trotting through specific glass walls of the pool and the development of connected sensors.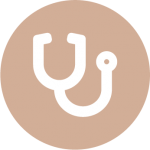 MEDICAL AND SURGICAL CONSULTATIONS
By 2023, the Goustranville site will have an equine veterinary teaching hospital complex (CHUv). Whatever the reason for the consultation, the clinicians, interns and students of the CHUv will receive the horse so that a diagnosis can be made and the most appropriate treatment for the condition can be provided, or failing this surgery can be carried out on site. Your regular veterinarian will receive progress reports and can take over responsibility for the horse's care regime when it returns to its home stables.